Types of Florida Sod
St. Augustine Turf Grass – Introduction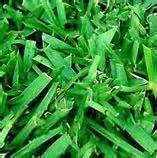 St. Augustine grass is a common sod grass type in Florida, due to its salt tolerance and adaptability for shady lawn areas. St. Augustine sod produces a coarse-textured, dense, dark-green lawn in damp, rich soils. Enjoying the hot and humid Florida climate, this grass does need some watering or irrigation during droughts or dry spells. Popular varieties of St. Augustine grass include Palmetto, Floratam, and Seville.
Varieties of St. Augustine Turf Grass:
Palmetto: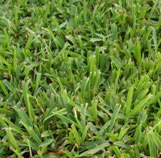 Densely spreading variety that has an aggressive growth habit. It has short leaf blades with a rich green color. Palmetto does well in full sun or partial shade. It has a good tolerance for cold weather. It can sometimes have problems with disease, especially during the humid, damp summer months.
Floratam: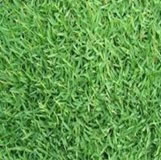 Floratam St. Augustine grass is easy to establish from sod or plugs. A widely used residential and commercial type of lawn grass. It has vigorous growth in warm weather during spring and summer. Growth does slow down during late fall and winter months. Frost and cold wind in winter can turn the blades purple to brown, but will return to green when new growth appears. It does require full sun to perform at it's best, for it does not do well in shade.
Seville: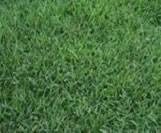 Seville St. Augustine variety is a semi-dwarf, fine-leaved lawn grass. It has a low dense compact growth habit, which makes it prone to thatch and shallow rooting. Seville has a dark emerald green color. It can be established quickly from sod, and plugs are fast-spreading. It is also susceptible to Chinch Bug and Webworm damage. Seville grows well in full sun and has fair shade tolerance.
Types of Carpet Grass
Zoysia Grass: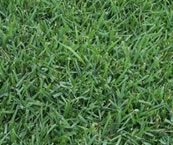 Zoysia grass is a warm-season turf that is native to Asia. Zoysia has a dense growth habit that makes weeds difficult to establish in a lawn. Zoysia is slow growing, will withstand shade and is salt tolerant. Some cultivars will stand up to heavy foot traffic well. Zoysia is less popular than other varieties because it is slow to establish and requires dethatching yearly. Zoysia also has poor drought tolerance, which means that the lawn requires irrigation in the warmest part of Florida's summer.
Types of Bahia Grass
Pensacola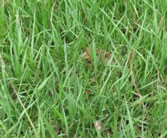 The Pensacola variety of bahiagrass is grown throughout Florida in low-maintenance lawns. This bahiagrass sod is the most drought-tolerant of all Florida sod grasses. Pensacola bahiagrass has narrow blades and deep, extensive root systems. This sod is also the most cold-tolerant of Florida grasses, withstanding mild frosts that may occur in Northern Florida areas.